AH-825cSTS / 825cSTD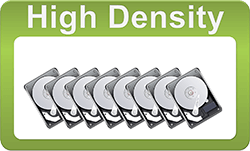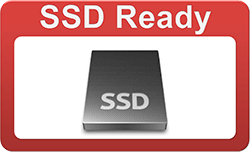 AH-825cSTS : With Single controller
AH-825cSTD : With dual redundant controller
Performance

Utilize Powerful 1.2Ghz Dual Core RAID-On-Chip Storage Processor
Latest 12Gb SAS Interface supported
SAS 2.0 backplane, 6Gb/sec, Full duplex data transfer rate
Support Dual-Redundant controller mode

Flexibility

2.5″ 6Gb SATA disk drives are fully compatible with 6Gb SAS backplane
Wide range cost by GB, SATA for basic capability and SAS for high end

Scalability

2U/24bays, High Density designed within a samll footprint
Expands to 256 SAS devices with Alnico JBODs
24 bays 2U High Density Rackmount 12Gb SAS to 6Gb SAS/6Gb SATA RAID Subsystem
The New AH-825c Series is the latest 12Gb SAS To 6Gb SAS/6Gb SATA /12Gb SSD High Density RAID subsystem PetaStor owns. The 2U24Bay, High Density RAID storages combine performance, scalability, and availability to meet growing data needs.
The AH-825cSTS / AH-825cSTD High Density RAID subsystem contain a dual core processor and DDRⅢ memory. AH-825c series deliver excellent performance based on Dual MiniSAS HD(4x12Gb) SFF-8644 ports for host connectivity on each controller in a 2U24-bay chassis supporting 6Gb/s SAS/ 6Gb SATA /12Gb SSD 2.5" HDD.
With JBOD enclosures (SAS Expander) supporting up to 256 SAS/SATA /SSD devices connected, AH-825 Series is capable of providing over 400TB gigantic storage capacity without sacrificing performance.
The AH-825c Series data storage solution is built on high performance RAID-on-Chip( ROC ) 1.2Ghz Dual Core storage processor with PCI-Express 3.0 bus architecture, and up to 8Gb DDR3-1866 memory.
The AH-825c Series offer an ideal storage solution, for those who need high performance, high capacity and a fault tolerance storage solution within a small footprint.

Highlight
1.2Ghz Dual Core RAID-On-Chip Storage Processor.
Advanced PCI-Express 3.0 bus architecture.
Up to 8GB DDR3-1866 ECC registered on one DIMM socket.
Hardware RAID 6 engine to support extreme performance RAID 6 function.
Support Global Hot Spare and local Hot Spare disk.
Optional Battery Backup module preserves cache contents during power failure.
NVRAM and Real Time Clock support, for configuration and transaction log.
1 x down-stream mini-SAS HD supported, It can connect more SAS JBODs for capacity expansion.
Technical Specification
RAID Architecture
1.2Ghz Dual Core RAID-On-Chip Storage Processor.
Up to 8GB DDR3-1866 ECC registered on one DIMM socket.
Advanced PCI Express 3.0 buses architecture
NVRAM and Real Time Clock supported
RAID Operation
RAID Levels: 0, 1, 1E, 3, 5, 6, 50, 60 & JBOD
Multiple RAID selection
Online RAID level/stripe size migration
Online Array roaming
Support Global Hot Spare and dedicated Hot Spare disk
Online capacity expansion and RAID level migration simultaneously
Instant availability and background initialization
Uniquely features "Drive Spin Down"- Saving more power consumption
Automatically starts bad Blocks-Scrubbing by "Scheduled Volume Checking"
Max 256 Physical drivers
Online Volume set growth
Max 128 LUNs ( Volume set ) per controller
Support S.M.A.R.T & NCQ & OOB Staggered Spin-Up capable drives
Automatic drive insertion / removal detection and rebuilding
Host Interface
Dual 12Gb miniSAS HD Connectors
Drive Interface
24 of 6Gb SAS/6Gb SATA channel – by backplane
Lockable disk carrier can support both 2.5″ device without additional accessories
1 x miniSAS HD ( 4 x 12Gb Links) for expansion
RAID Management
Field-upgradeable firmware in flash ROM
Firmware-embedded SMTP manager monitors all system events and user can select either single or multiple user alerts to be sent via e-mails
Firmware-embedded Web Browser-based RAID manager via 10/100 Ethernet port
Monitors /Indicators
LCD control panel for setup, alarm mute and configuration
System status indication through LCD, LED and alarm buzzer
All system events can be sent to multiple user alerts via e-mails
Firmware-embedded SNMP agent permits the remote to monitor all events through LAN with no SNMP agent required
Environmental /Physical
Cooling

Two redundant, hot-swappable cooling modules with self-regulating speeds and wide range airflow design
Controlled by RAID controller automatically maintaining optimal ambient temperature

Electrical

Redundant by dual 500W power supplies with PFC and energy-efficient 80Plus e, load-sharing type, hot-swappable and cable-less design
AC Voltage 110-230 VAC /AC Frequency 50-60Hz

temperature

Operating temperature: 5 to 35 degree C
Non-operating temperature: -40 to 60 degree C

Relative Humidity

20% to 80% non-condensing

Size and Weight

Dimensions: 449mm(W) x 468mm(D) x 2U
Weight (w/o HDDs): 20KGS